We are Central America's largest online travel agency and have been in business since 1999.  If you want to become part of a dynamic company with growth opportunities and a fun, relaxed environment, apply to become part of our team. We are passionate about serving customers and creating unforgettable experiences. We achieve this by hiring great people who view this career as more than just another Costa Rica job. Please send your resume to jobs@namutravel.com, stating the position you would like to apply for in the email subject.
Current Job Openings:
Senior Online Content Editor
Customer Qualifier
Travel Consultant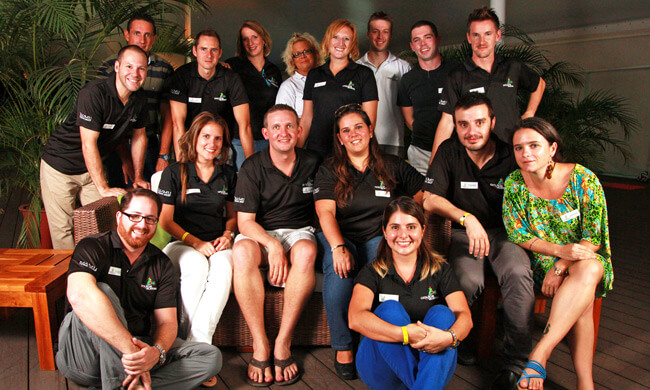 Senior Online Content Editor
Marketing Department | Full-time
Job Summary
The Senior Online Content Editor is responsible for ensuring that all content (text, image, and video) on web assets, both public-facing and internal, is up to date and meets the standards and style guides set by the Namu Travel Group. In addition it will be the individual's responsibility to coordinate with Partner Services, Sales, Travel Experience and other departments to ensure that all product descriptions, rates and offers are always up to date.
Responsibilities
Regularly check all sites to find and resolve content gaps and errors
Plan and schedule content production and actualization of existing information
Create, edit and publish content on public-facing websites and internal systems, and proof-read texts for social media profiles, outbound marketing pieces and other templates
Ensure that keywords and other elements required for SEO are strategically and tactically aligned
Produce and/or maintain the website style guide and all content-related procedures
Work with IT team to ensure company aesthetic is met and maintained
Contribute to and carry out special projects as needed
Manage outreach and administration of assigned corporate programs (i.e. scholarships)
Job Requirements
Strong copywriting and editorial skills

C1 English Level (written)

Bachelor's degree in English, Journalism, Marketing or a related field (desirable)

Recent intermediate experience in a similar position

Understanding of best SEO, Social Media and Email Marketing practices, CMS and web based technologies

Strong organizational and time management skills, with the ability to multitask and meet deadlines
---
Customer Qualifier
Job Summary
The Customer Qualifier is responsible for increasing efficiency in the life cycle of the marketing/sales
pipeline. He or she will respond to potential, current and past clients to increase engagement with our
Brand.
Responsibilities
Develop marketing qualification strategies that identify potential clients
Create communications and deliver messages that increase interaction with our brand through telephone, e-mail, FB, Twitter, LinkedIn, etc
Analyze and segment data
Become a brand ambassador to improve Company profile across social media
Generate new business opportunities
Qualify prospects/leads using a variety of mediums (telephone, e-mail, FB, Twitter, LinkedIn,
etc)
Effectively communicate with prospective clients via email and phone, with the ability to quote
prices answers questions.
Job Requirements
C1 English level – 100% proficiency in speaking, reading, and writing
At least 3 years experience in marketing or customer service position
High level knowledge of Costa Rica
Knowledge of the Costa Rican Tourism Industry a plus
Ability to work independently as well as part of a team
Self motivated individual with a history of success
Available to work some weekends and evenings.
---
Travel Consultant
Why Work With Us?
Here at Namu Travel, we don't just plan vacations—we create unique, seamless, travel experiences that leave a lasting impression on even the most seasoned traveler. An innovative and entrepreneurial spirit is what brought us from a two-person startup in 1999, to being currently the largest local agency in Central America.
Job Overview:
We believe that a country is best experienced with the help of a local friend to advise, plan and enhance our guests' time in the country. Our Travel Consultants engage our customers through warm consultative techniques to find out what matters most to them while on vacation. We seek candidates who possess  wanderlust, enjoy consultative sales, and strive for personal and professional greatness.
Our team of Travel Consultants travels every corner of this beautiful country to ensure we have the most accurate information about every tour and hotel we offer our clients. We provide qualified leads that we attract via our promotional efforts. As a consultant, it is your job to identify the client's needs and use your first-hand knowledge to design a unique package that exceeds their expectations.
Compensation:
By leveraging mobile technology it's possible to be available 'round the clock to ensure our clients are met with excellent travel advice and assistance in planning their much-deserved tropical getaway.
Your career at Namu begins with a 90-day intensive training period. We want your full attention and enthusiasm during training, so you will receive a monthly stipend to make sure your basic needs are met. Most trainees begin selling before the training period ends.
After the 90 day training period, the stipend is removed and your compensation is 100% commission based. But Fear Not—Serious Work Comes with Serious Reward! Average consultants earn commissions and bonuses equating to $36,000 annually. Top producing consultants earn $45,000 or more.
Perks:
Frequent travel to luxury hotels throughout Costa Rica

After completing the first year of your contract you are eligible to work 100% from anywhere in the world* with a flexible schedule (high speed internet required)

Challenging Career Opportunities: all our Sales Management Team (and 2 owners!) started in Sales

A work climate characterized by respect for the individual and celebration of differences

An empowering and engaging work environment surrounded by the best Travel Professionals in the business
Desired Skills and Experience
Candidates Must:
Have phenomenal communication skills.

Native English is a requirement.

Reside full-time in Costa Rica*

Be in San José for 90 days. The 90-day expert training is held in our San José offices

Be hungry for knowledge. Attend trips to hotels countrywide to ensure the most current product knowledge
The Ideal Candidate:
Is a creative problem-solver who loves challenge

Is highly disciplined and self-motivated

Thrives in a goal-based atmosphere

Is insightful and Innovative

Is honest, trustworthy and professional

Seeks Financial Freedom

Exudes confidence

Is a lifelong learner who seeks personal and professional development
Required Skills & Qualifications:
High school degree

Proficient in basic computer skills (typing, MS office, Internet browsing)

Strong communication skills
Preferred Skills & Qualifications:
Previous experience in consultative sales, solution-sales or customer service

Working knowledge of social media platforms (Facebook, twitter, LinkedIn, etc)

A university degree
To Apply:
If you are interested in a position with our sales team please submit your resume with a professional cover letter to jobs@namutravel.com. Remember, this is a sales position and you are encouraged to 'sell' your talents as they pertain to the job description.
The cover letter is MANDATORY and should answer these three questions:
What motivates you to be part of our team?

What 3 skills or traits do you feel will most contribute to your success as a Travel Consultant?

What is your favorite "travel experience" in Costa Rica?   Why?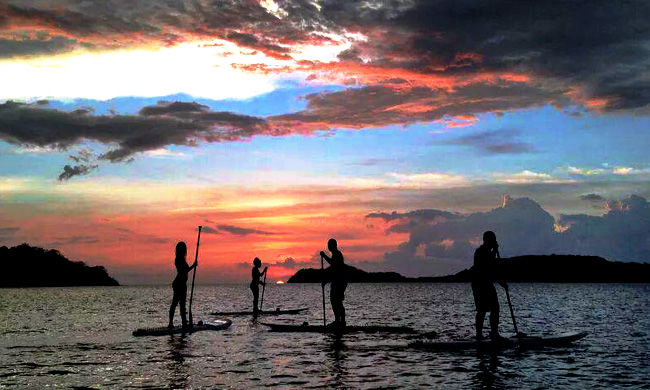 ---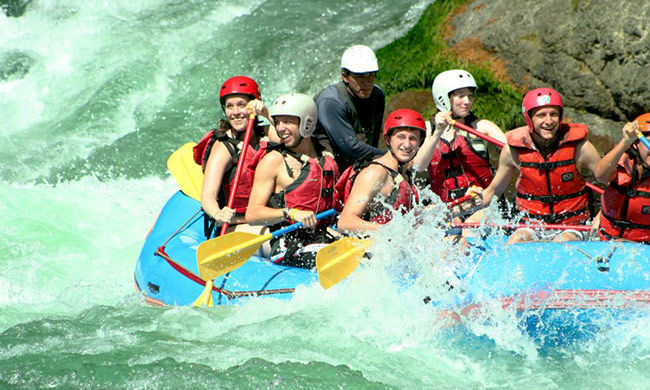 WHY WORK WITH US?
Here at Namu Travel, we don't just plan vacations– we create unique, seamless, travel experiences that leave a lasting impression on even the most seasoned traveler. An innovative and entrepreneurial spirit is what brought us from a two-person startup in 1999, to being currently the largest local agency in Central America.
---