We are Central America's largest online travel agency and have been in business since 1999.  If you want to become part of a dynamic company with growth opportunities and a fun, relaxed environment, apply to become part of our team. We are passionate about serving customers and creating unforgettable experiences. We achieve this by hiring great people who view this career as more than just another Costa Rica job. Please send your resume to jobs@namutravel.com, stating the position you would like to apply for in the email subject.
Current Job Openings:
Travel Experience Representative
Receptionist
Administrative | Full-time

Job Summary
This position will be in charge of the reception area of NAMU HQ serving visitors by greeting, welcoming and directing them appropriately and notifying company personnel of visitor arrival. This position reports directly to the HR Lead of the company.
Responsibilities
Welcome and greet visitors in person or on the telephone; answering or referring inquiries
Maintain office security by following procedures, monitoring logbook; issuing visitor badges
Maintain strict control and privacy of documents received and delivered
Coordinate all building maintenance related visits or special requests including air conditioning, building, garden, and others.
Assists in the ordering, receiving, stocking and distribution of office supplies.
Coordinate conference room booking and maintain them tidy.
Coordinate all the logistic of company activities.
Work along with the HR Lead in HR projects, activities or tasks.
Develop and implement Occupational Health projects.
Provide support on requests and administrative processes for staff offices.
Provide support to Finance with the reception and delivery of invoices and special requests.
Perform any other related tasks that may be required.
Job Requirements
Advanced student of Business Administration, Tourism or Human Resources
Minimum 1 year experience in reception area or customer service
Advanced (B2+) English proficiency (oral and written)
Advanced knowledge of the principles and practices of customer service
Advanced knowledge of administrative and clerical procedures
Intermediate knowledge of MS Office and Google Drive
Basic knowledge of Occupational Health
Strong verbal and written communication skills
Excellent personal presentation
Detail oriented, proactive, reliable and tolerant to stress
---
Travel Experience Representative
Travel Experience Department | Full-time

Job Summary
The Travel Experience Representative is responsible for maintaining a high level of client satisfaction. This starts by implementing and ensuring adherence to Logistics, Reservations and Operations Processes set forth by the Namu Travel Group, and continues on by assisting customers during the trip to deliver services that will enhance their experiences while traveling with us.
Responsibilities
Implement the Logistic and Reservations processes
Work with the Travel Experience Team to achieve the objectives, goals and KPIs
Participate in projects related to the improvement of the processes within the department
Provide support to clients prior, during and after their vacation via phone, emails, Facebook and Whatsapp chat or in person.
Assist clients with requests of itinerary changes (additions, changes and cancellations)
Collect any new income that originates from any in country sale
Deliver to clients the different concierge services that the department has to offer (restaurant and spa reservations, tour additions, tracking of lost items, or any special request)
Compile client's requests, concerns and issues in the company's internal system. Feed within the system the history of every client request/ comments/ action/ issues
Provide support on changes and discrepancies for travel insurance policies
Provide support to clients on payment issues
Participate within the rotation of the Emergency phone number (Helpline after hour services) as well as the weekend shifts
Job Requirements
High School Degree
Technical Degree in Tourism, Client Services or English preferred (but not necessary)
Basic knowledge of the Travel & Tour industry preferred (but not necessary)
Advanced written and spoken Spanish level (C1)
Advanced written and spoken English level (C1)
Basic Knowledge of Microsoft Office
Basic Knowledge of Costa Rica
Strong communication skills (Phone and e-mail)
Team player
Organized
Proactive
Proficiency in problem solving
---
Customer Qualifier
Job Summary
We believe that a country is best experienced with the help of a local friend to advise, plan and enhance our guests' time in the country. Our Customer Qualifiers engage our customers through warm consultative techniques to find out what matters most to them while on vacation. We seek candidates who possess wanderlust and strive for personal and professional greatness.
Our team of Qualifiers travel every corner of this beautiful country to ensure we have the most accurate information about every tour and hotel we offer our clients. The goal is to engage our customers, find out what we need to do to create the perfect vacation for them. As a Qualifer, it is your job to identify the client's needs and use your first-hand knowledge to match them with the right travel consultant.
Perks
Frequent travel to luxury hotels throughout Costa Rica
Challenging Career Opportunities working for an organization that believes in growth from
within.
A work climate characterized by respect for the individual and celebration of differences}
An empowering and engaging work environment surrounded by the best Travel
Professionals in the business.
Desired Skills and Experience
Candidates must:
Have phenomenal communication skills. C1 English Level. Candidate must be
able to speak, read and write at 100% proficiency.
Reside full-time in Costa Rica.
Be hungry for knowledge. Attend trips to hotels countrywide to ensure the most
current product knowledge
Possess a strong knowledge of Costa Rica, the main tourism areas, and hotels.
The ideal candidate:
Is a creative problem-solver who loves challenges.
Is highly disciplined and self-motivated
Is organized, proactive, and a superb multi-tasker.
Is insightful and Innovative
Is honest, trustworthy and professional
Is a lifelong learner who seeks personal and professional development
Enjoys interaction with customers, and values a high level of customer service.
Skills and Qualifications
Required:
High school degree
Proficient in computer skills (typing, MS Word, Internet browsing, FB, Excel, google docs)
Strong communication skills
Preferred:
Previous experience in marketing or customer service
Working knowledge of social media platforms (Facebook, twitter, LinkedIn, etc.)
University degree
To apply
If you are interested in a position with our qualifying team, please submit your resume with a professional cover letter. The cover letter is mandatory and should answer these three questions:
What motivates you to be part of our team?
What do you bring to our team that other candidates might not?
What is your favorite "travel experience" in Costa Rica? Why?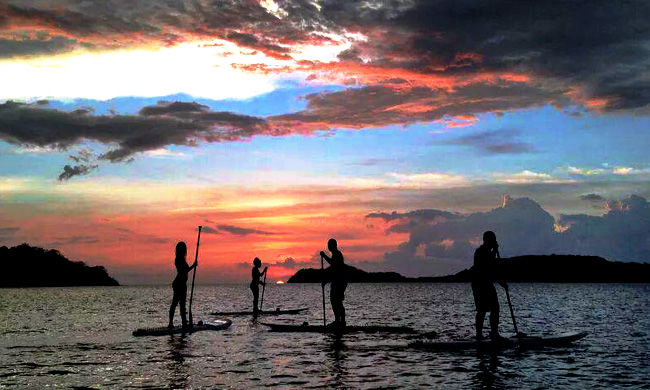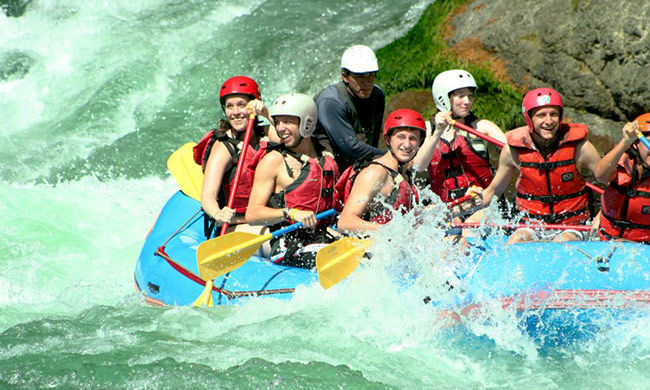 WHY WORK WITH US?
Here at Namu Travel, we don't just plan vacations– we create unique, seamless, travel experiences that leave a lasting impression on even the most seasoned traveler. An innovative and entrepreneurial spirit is what brought us from a two-person startup in 1999, to being currently the largest local agency in Central America.
---