We are Central America's largest online travel agency and have been in business since 1999.  If you want to become part of a dynamic company with growth opportunities and a fun, relaxed environment, apply to become part of our team. We are passionate about serving customers and creating unforgettable experiences. We achieve this by hiring great people who view this career as more than just another Costa Rica job. Please send your resume to jobs@namutravel.com, stating the position you would like to apply for in the email subject.
Current Job Openings:
Travel Experience Intern
Maintenance Junior Associate – Colaborador de Mantenimiento
Travel Experience Intern
Travel Experience Department | Full-time

Job Summary
The Travel Experience Intern is responsible for maintaining a high level of client satisfaction. The
responsibilities may vary between providing account support, coordinating the Logistics and
Reservations Processes, and assisting customers prior, during, or after their trip with Namu.
Responsibilities
Provide account support on checking availability, logistics of new sales, changes, reschedules,
and cancellations.
Coordinate logistics of transportation based on the clients' international flight information.
Contact providers to collect quotes and add them to the system.
Assist the Travel Experience Team with daily or weekly reports.
Deliver to clients the different concierge services that the department has to offer (restaurant
and spa reservations, tour additions, tracking of lost items, or any special request).
Ensure the credit notes that may originate as a result of a cancellation or issue are received by
Namu and delivered to finance. Alternatively, coordinate a refund.
Cross train on other areas of the operations department to provide support when needed.
Job Requirements
High School degree.
Technical Degree in Tourism, Client Services, or English preferred (but not necessary).
Advanced written and spoken English (B2+).
Basic knowledge of Microsoft Office.
Team player.
Organized.
Creative and proactive.
Basic knowledge of logistics and the tourism industry.
---
Maintenance Junior Associate
Descripción
El encargado de mantenimiento de la oficina es responsable de la correcta operación, limpieza y seguridad de la sede de NAMU. Esta persona está a cargo de los procedimientos de reparación del edificio, equipos mecánicos y sistemas de suministro, así como del mantenimiento preventivo.
Responsabilidades
Realizar inspecciones rutinarias de locales y equipos.
Realizar mantenimiento preventivo.
Realizar diversas tareas de mantenimiento como: plomería, pintura, pisos, reparación y mantenimiento, reparaciones eléctricas.
Diagnosticar problemas mecánicos y corregirlos.
Revisar los paneles de control y el cableado eléctrico para identificar problemas.
Reparar máquinas, equipos o estructuras según sea necesario.
Coordinar la solicitud de suministros de limpieza y / o mantenimiento con el Custodio de la Oficina y el Gerente de Relaciones con los Empleados.
Reportar todos los artículos rotos, accidentes o lesiones, así como cualquier problema de mantenimiento de emergencia, al Gerente de Relaciones del Empleado.
Supervisar a los contratistas cuando sean necesarias reparaciones profesionales.
Colaborar con trabajadores y otros profesionales durante las renovaciones.
Proporcionar apoyo durante actividades especiales o eventos realizados dentro de las instalaciones de NAMU.
Cualquier otra tarea relacionada que pueda ser requerida.
Requisitos de trabajo
Diploma de secundaria o grado de educación general (GED).
Grado relacionado de una escuela técnica.
Mínimo 3 años de experiencia en cargos similares.
Experiencia probada en mantenimiento.
Especializado en el uso de herramientas manuales y eléctricas.
Conocimientos básicos de climatización, fontanería y sistemas eléctricos.
Posibilidad de usar herramientas comunes como martillos, sierras, taladros y llaves.
Habilidad para permanecer de pie por largos periodos de tiempo.
Posibilidad de alcanzar, doblar, agacharse y arrodillarse.
Presentación profesional y actitud.
Habilidades de comunicación oral.
Habilidades de razonamiento.
Habilidades de organización.
---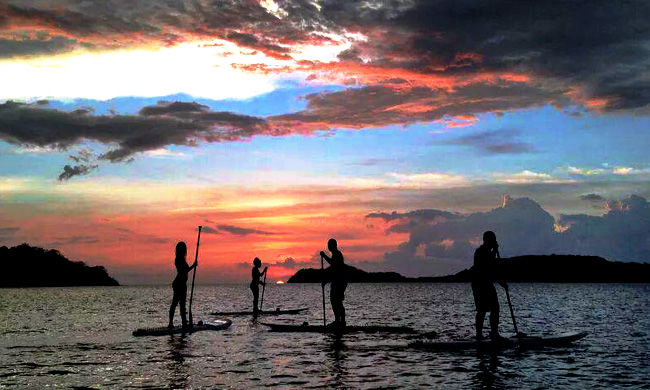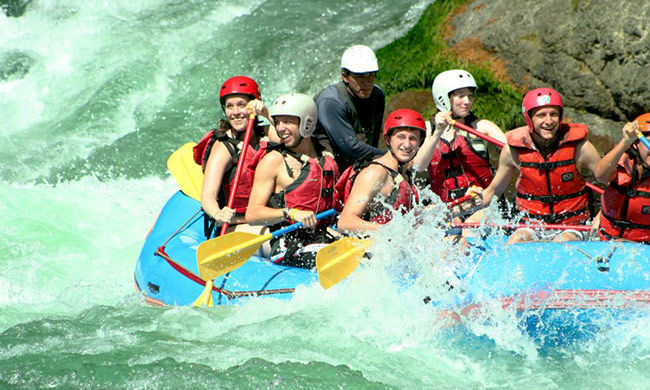 WHY WORK WITH US?
Here at Namu Travel, we don't just plan vacations– we create unique, seamless, travel experiences that leave a lasting impression on even the most seasoned traveler. An innovative and entrepreneurial spirit is what brought us from a two-person startup in 1999, to being currently the largest local agency in Central America.
---