We are Central America's largest online travel agency and have been in business since 1999.  If you want to become part of a dynamic company with growth opportunities and a fun, relaxed environment, apply to become part of our team. We are passionate about serving customers and creating unforgettable experiences. We achieve this by hiring great people who view this career as more than just another Costa Rica job. Please send your resume to jobs@namutravel.com, stating the position you would like to apply for in the email subject.
Current Job Openings:
Online Content Editor
Web/Graphic Design Internship
Full-stack .NET Developer
Customer Qualifier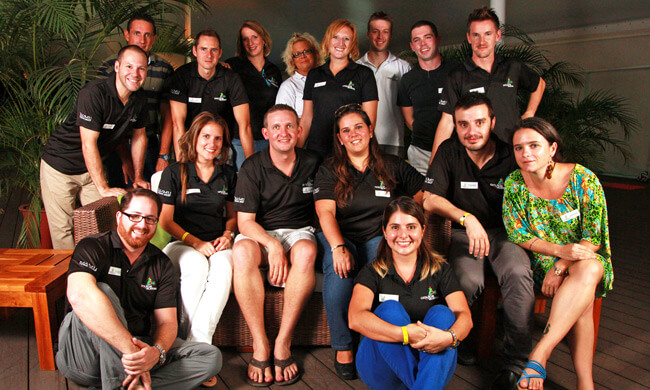 Online Content Editor

Marketing Department | Full-time
Costa Rica's largest online travel agency is seeking a Online Content Editor to join our Marketing team. The position reports directly to the Marketing Manager and is responsible for ensuring that all content (text, image, and video) on web assets is up-to-date and meets the high standards and style guides set by the Namu Travel Group. In addition it will be the individual's responsibility to coordinate with IT, SEO, and other business groups to optimize all content in line with company goals, including but not limited to site visits, page engagement, conversions, and sales.
Responsibilities
Regularly check the site to find and resolve content gaps and errors
Plan and schedule content production and updating of existing information
Edit and publish content on websites, social media profiles, outbound marketing pieces, and other templates
Ensure that keywords and other elements required for SEO are strategically and tactically aligned
Produce and maintain the website style guide
Work with IT team to ensure company aesthetic is met and maintained
Job Requirements
Strong copywriting and editorial skills
Advanced English Level (Native or C1 Level)
Costa Rican permanent resident
Minimum one year recent experience in a similar position
Intermediate understanding of best SEO, social media, and email marketing practices, CMS, and web-based technologies
Strong organizational skills
Ability to work to deadlines
Bachelor's degree in Marketing or a related field (desirable)
Availability to work in the San José office (this is NOT a remote position)
If you are passionate about Costa Rica and are looking for a successful career, please send your resume with a professional cover letter to jobs@namutravel.com.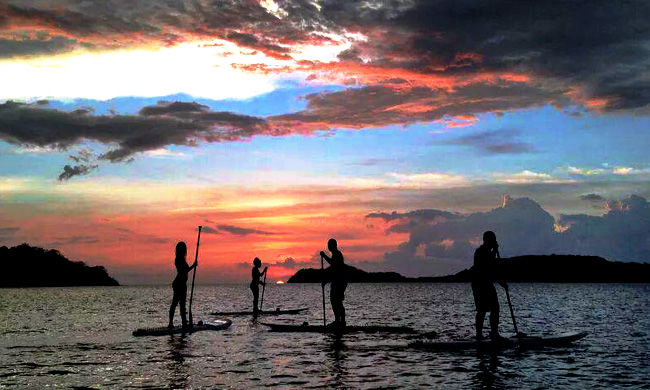 Web/Graphic Design Internship (paid)
Marketing Department | Full-time Temporary Internship
Want to get real-world work experience at Central America's largest online travel company?
Come work at the Namu Travel Group where we specialize in personalized boutique vacations to Costa Rica, Panama, and Nicaragua.
If you:
are an advanced student or recently graduated in Web or Graphic Design

are looking for a challenge as you get work experience, and

are a team player who is passionate about creating and editing graphic material for online platforms (websites, social media, email marketing, web advertising),
then we want YOU as our Web Design Intern!
Work in a fun, relaxed environment as you gain valuable work experience.
Your responsibilities:
Assist in the complete process of photo, image and graphic production for promotional, marketing and sales content. This includes creating from scratch or editing existing assets.

Facilitate and help the company in select areas of marketing such as website content, social media, outbound (email) marketing and online advertising.

Any other task that is requested of the employee that is related to his or her role should be performed.
To join the NAMU family, send your CV and a short explanation of why you want to work with us to jobs@namutravel.com.
Please note that this is a six-month full-time internship and we offer a subsidy.
Full-Stack .NET Developer
IT Department | Full-time
The Full-stack .NET Developer will be part of the team responsible for developing and maintaining the company .NET based web applications. The knowledge this person brings to the team covers the most relevant technologies and frameworks across the entire software stack, server side and client side. The position reports directly to the .Net Lead and is involved in hands-on development work that is critical to the success of the business.
Your responsibilities:
To Develop and maintain web applications built on any one of the Microsoft development environments and frameworks.
To Develop and maintain web applications built on widely used client side technologies andframeworks.
Write application document specifications at the system and operational level
Support internal customer service requests.
Proactively pursue excellence in the solutions developed
Job requirements:
Bachelor's degree in Computer Science or equivalent field of study.
Minimum 4 years of full-time demonstrated .Net development experience using C# including at least 3 years of Web development experience.
Intermediate knowledge and experience on .NET Framework 4 and above.
Intermediate knowledge and experience on ASP.NET 4 (MVC and Web API), Entity framework 6 and LINQ.
Knowledge of .NET Framework Core, ASP.NET Core and Entity framework Core is a plus.
Skills on HTML5, CSS3, Javascript libraries like jQuery or React and frameworks like Angular 4.0.
Good understanding and proven experience using design patterns, data structures and tiered architecture like SOA.
Strong experience with SQL programming and advanced understanding of relational databases like SQL Server and MySQL.
Daily hands on development experience using latest Visual Studio versions.
Experience in Agile working environments is a plus.
Intermediate English and Spanish communication skills (oral and written).
To join the NAMU family, send your CV and a short explanation of why you want to work with us to jobs@namutravel.com.
Customer Qualifier
Sales Department | Full-time
We believe that a country is best experienced with the help of a local friend to advise, plan and enhance our guests' time in the country. Our Customer Qualifiers engage our customers through warm consultative techniques to find out what matters most to them while on vacation. We seek candidates who possess wanderlust, enjoy consultative sales, and strive for personal and professional greatness.
Our team of Qualifiers travel every corner of this beautiful country to ensure we have the most accurate information about every tour and hotel we offer our clients. The goal is to engage our customers, find out what we need to do to create the perfect vacation for them, and then connect them with our sales team. As a Qualifer, it is your job to identify the client's needs and use your first-hand knowledge to match them with the right travel consultant.
The Ideal Candidate:
Is a creative problem-solver who loves challenges.
Is highly disciplined and self-motivated
Is organized, proactive, and a superb multi-tasker
Is insightful and Innovative
Is honest, trustworthy and professional
Is a lifelong learner who seeks personal and professional development
Enjoys interaction with customers, and values a high level of customer service.
Job requirements:
Native English speaker: Candidate must be able to speak, read and write at 100% proficiency.
Costa Rican permanent resident or citizen
Strong knowledge of Costa Rica, the main tourism areas, and hotels.
High school degree. University degree preferred
Proficient in computer skills (typing, MS Word, Internet browsing, FB, Excel, google docs)
Strong communication skills
Previous experience in consultative sales, solution-sales or customer service (preferred)
Working knowledge of social media platforms (Facebook, twitter, LinkedIn, etc.) (preferred)
To join the NAMU family, send your CV and a cover letter (mandatory) answering these 3 questions to jobs@namutravel.com:
What motivates you to be part of our team?
What do you bring to our team that other candidates might not?
What is your favorite "travel experience" in Costa Rica? Why?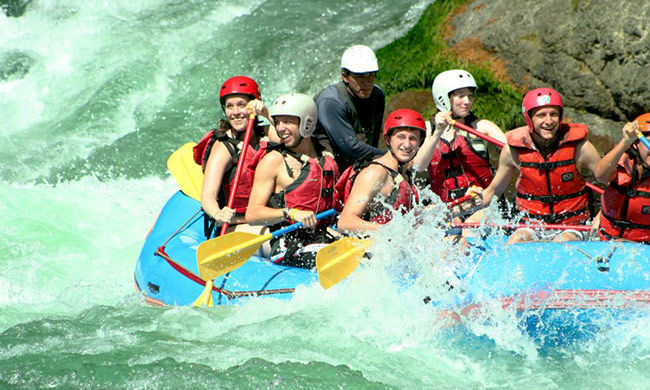 WHY WORK WITH US?
Here at Namu Travel, we don't just plan vacations– we create unique, seamless, travel experiences that leave a lasting impression on even the most seasoned traveler. An innovative and entrepreneurial spirit is what brought us from a two-person startup in 1999, to being currently the largest local agency in Central America.
---