We are Central America's largest online travel agency and have been in business since 1999.  If you want to become part of a dynamic company with growth opportunities and a fun, relaxed environment, apply to become part of our team. We are passionate about serving customers and creating unforgettable experiences. We achieve this by hiring great people who view this career as more than just another Costa Rica job. Please send your resume to jobs@namutravel.com, stating the position you would like to apply for in the email subject.
Current Job Openings:
Senior Php Web Developer | Desarrollador Web Senior Php
Senior Php Web Developer (ver abajo para versión en español)
IT Department | Full time Position | 4+ years of experience
ABOUT US

Central America's largest online travel agency is seeking a talented, passionate web developer to supercharge our network of websites. For almost 20 years, we have been leaders in designing high-end, custom vacations to Costa Rica, Panama & Nicaragua. We rely heavily on technology – our websites are the prime source of new business.
ABOUT THE POSITION

You will be responsible for leading a team of developers who manage all customer-facing websites & web applications. You will work in conjunction with the Marketing Dept to produce a target number of high quality leads for our sales team. The position involves high-level technical decisions and reports to the CIO.  You will regularly interact with the Marketing Manager and CEO to develop and execute our long-term digital marketing strategy. Work in a fast-changing environment in a fun, constantly evolving industry.
RESPONSIBILITIES
Leadership — assist in the training and guidance of Jr. Developers

High Level PHP Programming — work on some of our most challenging technical tasks

Web Marketing — support the marketing department with creative solutions

Project Management — plan, organize and execute complex technical projects

Conversion Rate Optimization — create an unmatched user experience

Strategy — help us select new technologies, create long-term IT plans

DevOps — Develop and maintain unit level application testing scripts, deployment packages
REQUIRED SKILLS
Advanced Knowledge:

Php 5.6+

Javascript (JQuery)

MySql

HTML, CSS & Best practices (design patterns)

Moderate Experience:

WordPress and Php Frameworks (MVC)

Google Webmaster Tools, Google Adwords and Analytics

Apache

Ideal if have some knowledge of:

Linux Servers

Bash Script

Scrum Methodology
EXPERIENCE & EDUCATION
Bachelor's Degree in Computer Science, or related field

4+ years of experience in a similar role

Intermediate English communication skills (oral and written)
BENEFITS
Travel — the best perk of our industry is occasional free stays at high-end hotels all over Costa Rica

Private Medical Insurance — You will be covered in all Central America Region

Training & Education — Regular opportunities for English and technical training
For details, please contact jobs@namutravel.com.

Desarrollador Web Senior Php
Departamento de TI | Tiempo Completo | 4+ años de experiencia
SOBRE NOSOTROS
La agencia de viajes en línea más grande de América Central está buscando un desarrollador web talentoso y apasionado para sobrecargar nuestra red de sitios web. Durante casi 20 años, hemos sido líderes en el diseño de alta gama, vacaciones personalizadas a Costa Rica, Panamá y Nicaragua. Confiamos mucho en la tecnología: nuestros sitios web son la fuente principal de nuevos negocios.
ACERCA DE LA POSICIÓN
Usted será responsable de liderar un equipo de desarrolladores que gestionan todos los sitios web y aplicaciones web orientados al cliente. Trabajará en conjunto con el Departamento de Marketing para producir un número objetivo de clientes potenciales de alta calidad para nuestro equipo de ventas. La posición implica decisiones técnicas de alto nivel e informes al CIO. Interactuarás regularmente con el Gerente de Marketing y CEO para desarrollar y ejecutar nuestra estrategia de marketing digital a largo plazo. Trabaje en un entorno de rápido cambio en una industria divertida y en constante evolución.
RESPONSABILIDADES
Liderazgo – ayuda en la formación y orientación de Jr. Developers

Programación en PHP de Alto Nivel – trabajar en algunas de nuestras tareas técnicas más difíciles

Web Marketing – soporte al departamento de marketing con soluciones creativas

Gestión de proyectos: planificar, organizar y ejecutar proyectos técnicos complejos

Optimización de la tasa de conversión: cree una experiencia de usuario sin igual

Estrategia: ayudarnos a seleccionar nuevas tecnologías, crear planes de TI a largo plazo

DevOps – Desarrollar y mantener scripts de prueba de aplicaciones a nivel de unidad, paquetes de implementación
HABILIDADES REQUERIDAS
Conocimientos avanzados:

Php 5.6+

Javascript (JQuery)

MySql

HTML, CSS y mejores prácticas (patrones de diseño)

Experiencia moderada:

Marcos de WordPress y Php (MVC)

Herramientas de Google para webmasters, Google Adwords y Google Analytics

Apache

Plus:

Servidores Linux 

Bash Script

Metodología Scrum 
EXPERIENCIA Y EDUCACIÓN
Licenciatura en Ciencias de la Computación, o campo relacionado

4+ años de experiencia en un papel similar

Inglés intermedio (oral y escrito)
BENEFICIOS
Viajes – el mejor beneficio de nuestra industria es estancias gratis ocasionales en hoteles de gama alta en todo Costa Rica

Seguro Médico Privado – Usted estará cubierto en toda la Región de América Central

Entrenamiento y Educación – Oportunidades regulares para el entrenamiento en inglés y técnico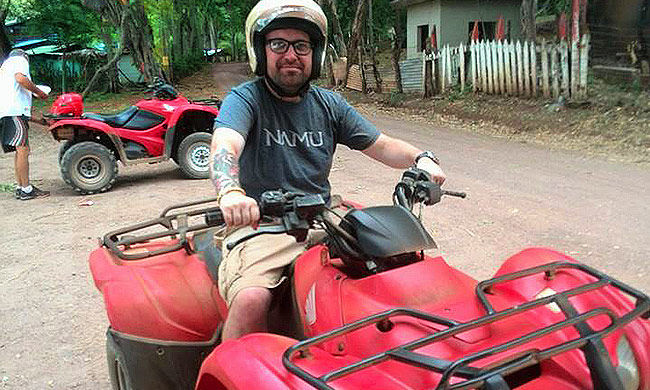 Why Work with Us?
Here at Namu Travel, we don't just plan vacations—we create unique, seamless, travel experiences that leave a lasting impression on even the most seasoned traveler. An innovative and entrepreneurial spirit is what brought us from a two-person startup in 1999, to being currently the largest local agency in Central America.
For details, please contact jobs@namutravel.com.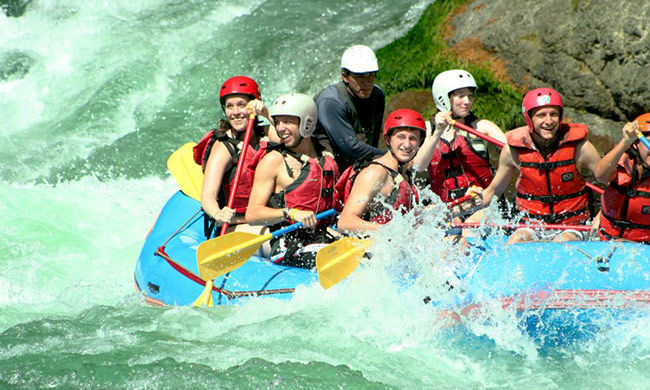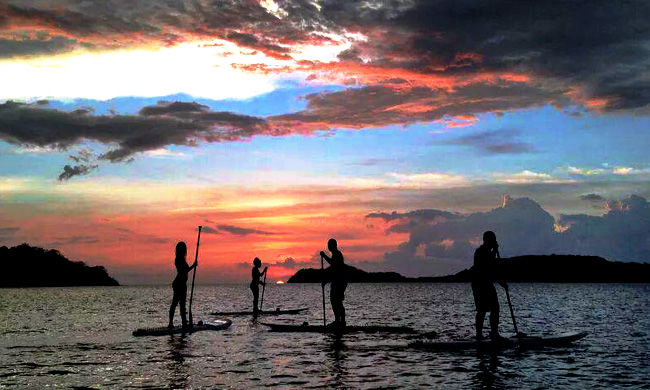 ---