We are Central America's largest online travel agency and have been in business since 1999.  If you want to become part of a dynamic company with growth opportunities and a fun, relaxed environment, apply to become part of our team. We are passionate about serving customers and creating unforgettable experiences. We achieve this by hiring great people who view this career as more than just another Costa Rica job. Please send your resume to jobs@namutravel.com, stating the position you would like to apply for in the email subject.
Current Job Openings:
Operations Manager
Accounts Payables
Operations Manager
Operations Department | Full-time

Job Summary
The Operations Manager is responsible for ensuring and improving the performance, productivity, efficiency and profitability of departmental and organizational operations by providing effective methods and strategies.
Main Job Tasks and Responsibilities
Change Management – Lead the implementation and execution of improved business processes throughout the organization. This will involve clear communication, diplomacy and instruction where necessary.
Coordination and Supervision – Coordinate, manage and monitor the productivity and efficiency of various departments in the organization like Partner Services, Account Support and Travel Experience.
Financial – Review financial statements and data. Utilize financial data to improve profitability. Prepare and control operational budgets. Plan effective strategies for the financial well being of the company.
Best Practices – Provide root cause analysis and drive action for business/process performance improvement to meet the goals & objectives of the team. Monitor adherence to rules, regulations and procedures.
Communication – Ensure that communication between departments is ongoing and utilized to maintain an environment of continuous improvement.
Sales, Marketing and Customer Service – Manage customer support. Work alongside Director of Sales to plan and support sales and marketing activities.
Strategic Input – Liaison with top management to contribute toward the achievement of company's strategic and operational objectives. Implement and manage operational plans.
Project Management – Improve business operations and process efficiency within the organization through automation and similar initiatives. Act as project liaison between various departments, ensuring that all project activities are in support of overall project goals and the company's business objectives.
Education and Experience
Advanced Degree in Business Administration, Industrial Engineering or related
Advanced communication skills in both English and Spanish
Certification or degree in Operations Management
Project Management, Six Sigma or similar Certificacion required
7+ years of experience as Operations Manager
Knowledge & experience in organizational effectiveness and operations management
Knowledge of business and management principles and practices
Knowledge of financial and accounting principles and practices
Working knowledge of budgets, forecasting and metrics
Knowledge of human resource principles and practices
Knowledge of project management principles and practices
Information technology skills
Key Competencies
Strong project management skills to lead cross-functional teams
Analytical mindset & advanced critical thinking skills
Data-driven decision making ability
Strategic planning and organizing
Delegation
Team work
Strong Negotiation & Influencing skills
Conflict management
Adaptability
High stress tolerance
---
Accounts Payables
Operations Department | Full-time

Job Summary
The accounts payables representative take all accounts payable duties for the company, providing financial, administrative and clerical support by ensuring payments are completed and expenses are controlled by receiving payments, processing, verifying and reconciling invoices according to established policies and procedures in an efficient, timely and accurate manner
Responsibilities
Review all invoices for appropriate documentation and approval prior to payment
Sort and distribute incoming mail
Prioritize invoices according to cash discount potential and payment terms
Process check requests
Audit and process credit card bills
Match invoices to checks, obtain all signatures for expenses and distribute checks accordingly
Respond to all Partners inquiries
Reconcile Partners statements, research and correct discrepancies
Assist in month end closing
Maintain files and documentation thoroughly and accurately, in accordance with company policy and accepted accounting practices
Assist with other projects as needed
Job Requirements
Bachelor Degree in Accounting
B2+ English Level
1-2 year experience in similar positions
Ability to write routine reports and correspondence.
Advanced level in Microsoft Package (Pivot tables, Macros)
---
To apply
If you are interested in a position with our team, please submit your resume with a professional cover letter. The cover letter is mandatory and should answer these three questions:
What motivates you to be part of our team?
What do you bring to our team that other candidates might not?
What is your favorite "travel experience" in Costa Rica? Why?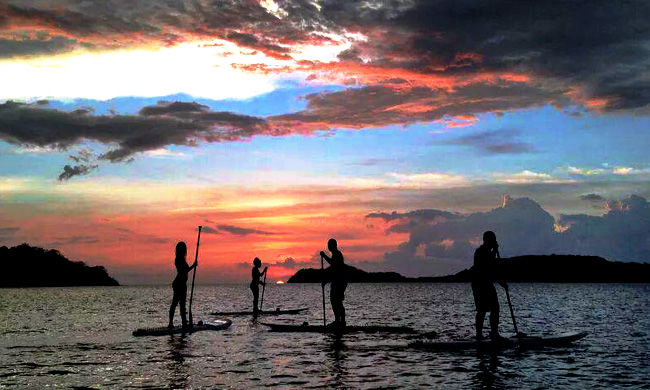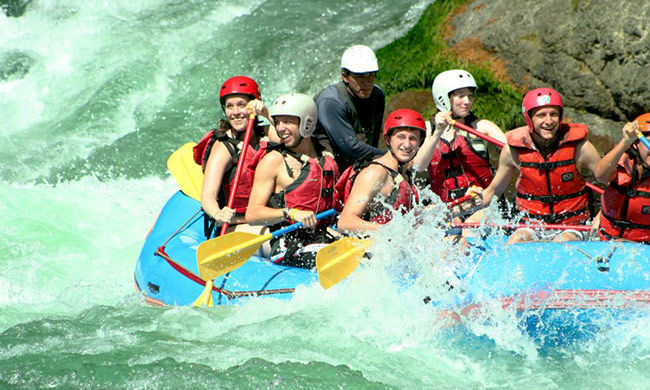 WHY WORK WITH US?
Here at Namu Travel, we don't just plan vacations– we create unique, seamless, travel experiences that leave a lasting impression on even the most seasoned traveler. An innovative and entrepreneurial spirit is what brought us from a two-person startup in 1999, to being currently the largest local agency in Central America.
---