We are Central America's largest online travel agency and have been in business since 1999.  If you want to become part of a dynamic company with growth opportunities and a fun, relaxed environment, apply to become part of our team. We are passionate about serving customers and creating unforgettable experiences. We achieve this by hiring great people who view this career as more than just another Costa Rica job. Please send your resume to jobs@namutravel.com, stating the position you would like to apply for in the email subject.
Current Job Openings:
Accounts Payables
Travel Planner
Travel Operations Representative
Training Specialist
Accounts Payables
Operations Department | Full-time

Job Summary
The accounts payables representative takes all accounts payable duties for the company, providing financial, administrative and clerical support by ensuring payments are completed and expenses are controlled by receiving payments, processing, verifying and reconciling invoices according to established policies and procedures in an efficient, timely, and accurate manner
Responsibilities
Review all invoices for appropriate documentation and approval prior to payment
Sort and distribute incoming mail
Prioritize invoices according to cash discount potential and payment terms
Process check requests
Audit and process credit card bills
Match invoices to checks, obtain all signatures for expenses, and distribute checks accordingly
Respond to all partners' inquiries
Reconcile partners' statements, research and correct discrepancies
Assist in month end closing
Maintain files and documentation thoroughly and accurately, in accordance with company policy and accepted accounting practices
Assist with other projects as needed
Job Requirements
Bachelor's Degree in Accounting
B2+ English Level
1-2 years experience in similar positions
Ability to write routine reports and correspondence
Advanced level in Microsoft Package (Pivot tables, Macros)
---
Travel Planner
Customer Qualifier | Full-time

Job Summary
We believe that a country is best experienced with the help of a local friend to advise, plan and enhance our guests' time in the country. Our Travel Planners engage our customers through warm consultative techniques to find out what matters most to them while on vacation. We seek candidates who possess wanderlust, enjoy consultative sales, and strive for personal and professional greatness.
As a Travel Planner, it is your job to identify the client's needs and use your first-hand knowledge to design a unique package that exceeds their expectations. The Travel Planner will also support the Lead (customer) Qualifiers and are responsible for increasing efficiency in the life cycle of the marketing pipeline. He or she will respond to potential, current and past clients to increase engagement with our Brand. Team members also manage our Live Chat system across all 3 websites and provide Live Chat.
Responsibilities
Engage clients via telephone and email and provide first class travel advice.
Create custom vacation quotes and provide guidance and follow through for the client.
Develop marketing qualification strategies that identify potential clients.
Effectively identify and qualify potential clients.
Analyze keywords and phrases used by potential clients to sharpen the qualifying process.
Provide support to clients via Live Chat across company websites.
Create communications and deliver messages that increase interaction with our brand through telephone, email, FB, Twitter, LinkedIn, etc.
Qualify prospects/leads using a variety of mediums (telephone, email, FB, Twitter, LinkedIn, etc) and pass these to an appropriate Travel Consultant or the in-house sales team.
Meet or exceed goals for opportunity development on a weekly, monthly, quarterly and yearly basis.
Participate in special projects geared towards producing revenue for the department.
Job Requirements
Bachelor's Degree preferred.
High School Diploma or GED required.
C1 English level – 100% proficiency in speaking, reading, and writing.
At least 2 years' experience in marketing or customer service position.
Intermediate level knowledge of Costa Rica.
Knowledge of the Costa Rican Tourism Industry a plus.
Hyper organization skills.
Proficient in Microsoft Office.
Ability to work independently as well as part of a team.
Self-motivated individual with a history of success.
Ability to work flexible hours including evenings and weekends with limited direct supervision.
---
Travel Operations Representative
Operations Department | Full-time

Job Summary
The Operations Representative will oversee the inclusion of partner data into the system, the extension of rates/contracts and all specials sent by partners, and the application of problem solving methodologies to improve the data entry process. This position is responsible for quotes management for both partners and non-partners. This position will also rotate as needed in OPS, especially in the Reservations and Travel Experience teams. This requires advanced English, results orientation, and customer service skills.
Responsibilities
Request new dates and rates to partners on year's cycle.
Make sure all contracts are signed and delivered.
Keep specials and incentive documents updated.
Notify Sales and marketing of rates changes, incentives, promos, etc.
Create new partners in the system based on contracts received.
Add rates / products of those new partners into the system.
Control the active partner list and based on that request new rates for Costa Rica Vacations.
Perform data entry analysis.
Manage the Travel Experience Reservations process.
Ensure that the itinerary complies with Namu's Policies and SOP's accurate following.
Provide support to clients prior, during and after their vacation.
Assist clients with requests of itinerary changes (additions, changes and cancellations).
Compile client's requests, concerns and issues in the company's internal system (issue tracker and service tab). Feed within the system the history of every client request/ comments/ action/ issues.
Collect any new income that originates from any in country sale.
Recommend changes and improvements of current methods of service delivery based on the experience of the daily operation.
Participate within the rotation of the Emergency phone number (Helpline after hour services) as well as the weekend shifts.
Requirements
Student of Technical Diploma in Business Administration, Tourism or a related field.
High School diploma.
Excellent oral and written English skills – C1 Level.
Minimum 1-year experience in data entry or related field.
Experience creating, analyzing and interpreting standard operational procedures, contracts, rate sheets, and manuals.
Experience in customer services.
Highly organized.
Orderly work and planning.
Analytical mindset.
Good organization skills.
---
Training Specialist
Job Summary
The Training Specialist is responsible for the design, development, and delivery of training, change management, and adoption activities for new projects and ongoing training on current and new SOPs. This position will work in conjunction with the Namu Recruiter to design, develop and deliver training of soft skills and on-going training on policies and procedures of the different areas of the Namu Organization.
The Training Specialist is responsible for training and retraining new and existing staff and consultants within the Namu Organization. He/She will work with relevant managers to determine hiring needs and coordinate recruiting efforts together with the Namu Recruiter to find and hire the required personnel.
They will document, perform and direct the training process for all new personnel and develop a curriculum for ongoing education within the Organization. They will work with each department to identify areas of improvement for retraining of current staff and then prepare, coordinate and perform such retraining.
Responsibilities
Interface with Management to determine current & future training needs and competency gaps.
Develop, create and maintain training material and Namu University courses.
Develop, create and update the Orientation Training for new staff and consultants.
Work with project management and process team members to create training courses.
Provide support in any special project or task related with the Human Resources Area.
Develop a hiring and training strategy and Operational plan to fulfill company needs.
Work side by side with Namu Recruiter to create a recruiting and culture campaign.
Interview and coordinate candidates when necessary.
Organize onboard training with assistance of Namu Recruiter.
Identify individuals and areas of retraining for existing staff and coordinate and perform training.
Create and document a syllabus for training and retraining within the Namu Organization.
Requirements
Bachelor's Degree in Tourism, Hotel Management, Human Resources or similar.
Minimum of 3 years experience in Training positions or relevant experience.
Minimum 2 years experience in recruiting.
Advanced (C1) English skills.
Excellent verbal and written communication skills.
Expert skills in preparing and creating presentations and training material.
Advanced skills in planning, organization and time management.
Advanced level in MS Office.
Demonstrated ability screening for administrative, sales and technical positions and identifying skills/strengths.
Proven ability to consistently and positively contribute in a high-paced, changing work environment.
---
To apply
If you are interested in a position with our team, please submit your resume with a professional cover letter. The cover letter is mandatory and should answer these three questions:
What motivates you to be part of our team?
What do you bring to our team that other candidates might not?
What is your favorite "travel experience" in Costa Rica? Why?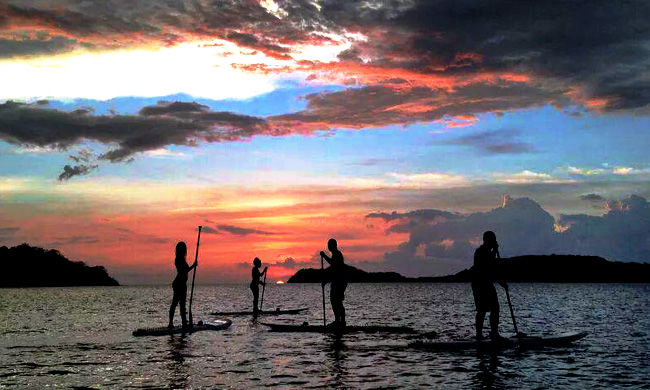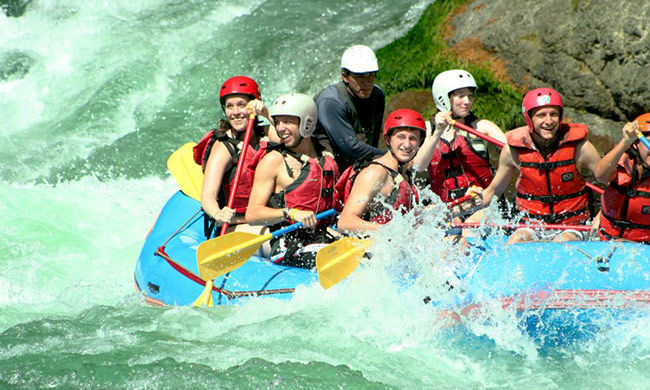 WHY WORK WITH US?
Here at Namu Travel, we don't just plan vacations– we create unique, seamless, travel experiences that leave a lasting impression on even the most seasoned traveler. An innovative and entrepreneurial spirit is what brought us from a two-person startup in 1999, to being currently the largest local agency in Central America.
---